Do you have fond memories of spending childhood afternoons playing in play houses? Why not give your own children the same opportunities? All you need is a few palettes to create an area for fun and discovery in your garden!
What you need:
around 8 palettes
a hammer
nails
a screwdriver
4 hinges
a few metres of material
paint
Method:
1) Remove all the staples and check that there are no nails protruding from the palettes, so as to avoid injuries.
2) Put three palettes in place in order to make the walls and attach them together with nails.
3) To create the windows, remove the screws and the planks in the upper part of the wall palettes.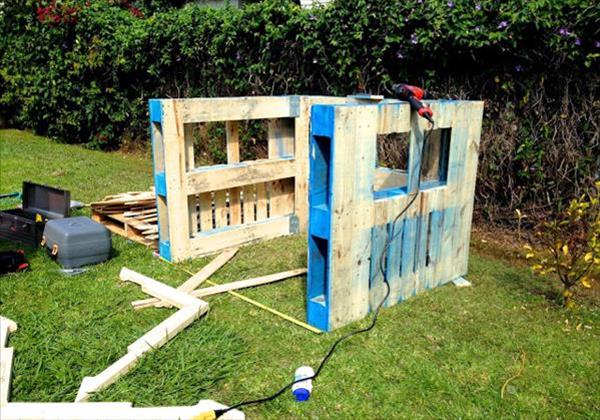 4) For the door, cut a palette in two, lengthways, and attach it with the hinges.
5) With the edges of some other palettes, construct your roof, making it flat or in a V shape according to your own preferences!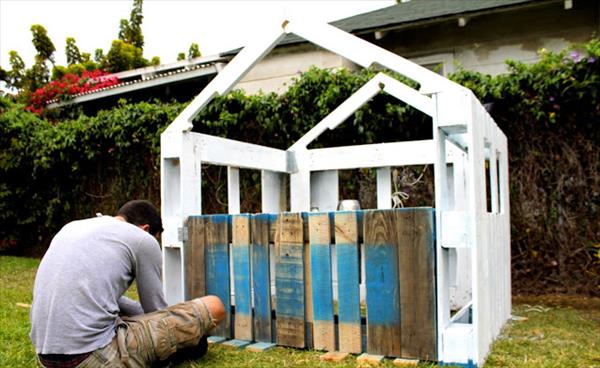 6) Pick your favourite colour and paint your play house.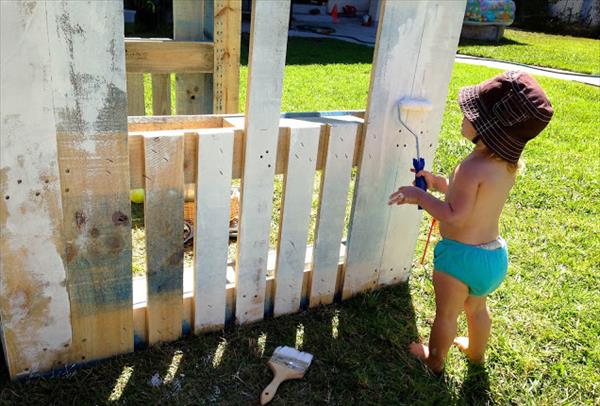 7) The final step, to finish the roof, is to stretch some material over it and attach it to the structure, and the job is done!